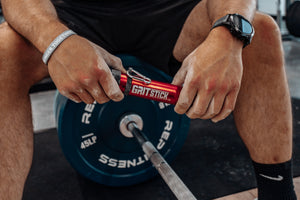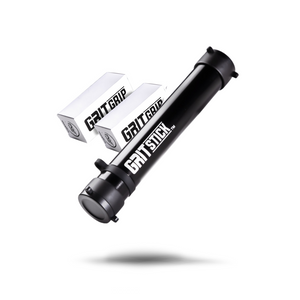 OUR BEST SELLER
FIND OUT WHY EVERYONE IS RAVING ABOUT THE NEWEST, MOST SANITARY WAY TO CHALK UP!
Testimonials
The Grit Stick is a creative solution to a reoccurring problem for athletes of all sports. The product is well constructed and conveniently clips on to the side of any gym bag. The chalk included with the Grit Stick is high quality, and replacing the Grit Grip cartridge is fast and easy. After a week of using the Grit Stick, I don't understand why anyone would continue to carry around a messy ziplock bag full of chalk dust. Gross.

Kelsey
The convenience of the Grit Stick cannot be undersold. It's great to be able to have my OWN chalk with me at my station rather than having to share. I LOVE THE GRITSTICK!

John
This product is great! I use during every weightlifting session. Keeps my chalk in one spot and it's easy to use. Plus looks sleek and really cool. The extra compartment on the other side is really convenient as well. You won't regret purchasing this product!

Alex
Never Miss an update!
Giveaways, Promotions, new products and sales. Directly to your inbox.